I'm in DIY heaven!!!
Yesterday, my sister and I were supposed to go to a shoe exhibit but due to the super heavy traffic we didn't make it on time. Boo! So we decided to go to Carolina's instead, a store selling all kinds of fabric, sequins, beads, chains, feathers and basically all your sewing needs! I love this store so much!! I used to go to their other branch on Fridays after school and just spending hours exploring all the eyecandy in the store..=)

($1 thrifted top; SM dept store pants; SM dept store shoes; Get Laud brown tube; Louis Vuitton bag, Junkfood ring)
This is probably my favorite bottom lately. It looks like you dressed up but in reality it's easier to wear than my good old skinny jeans. I feel like I'm wearing a chicer version of my pajamas. So comfy!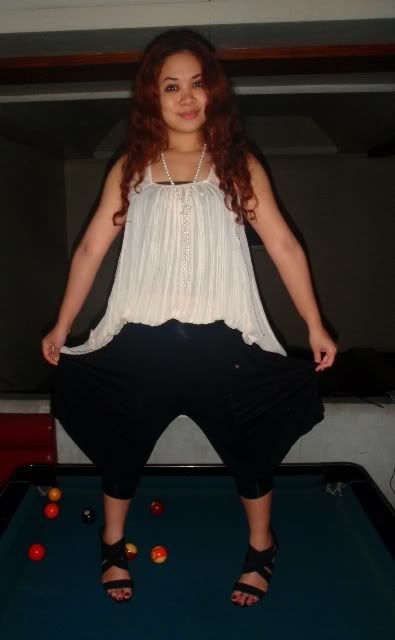 The nude top is thrifted and I got it for 50 pesos ($1!!) only. I tucked the front part to show the details of my pants..=) This is the real length of the top.