Started out with these: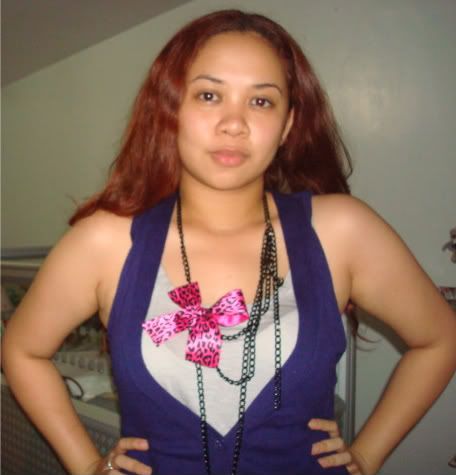 The leopard print ribbon is actually my pony tail holder, I just pinned it to the chain..
(Forever 21: gray tank and vest)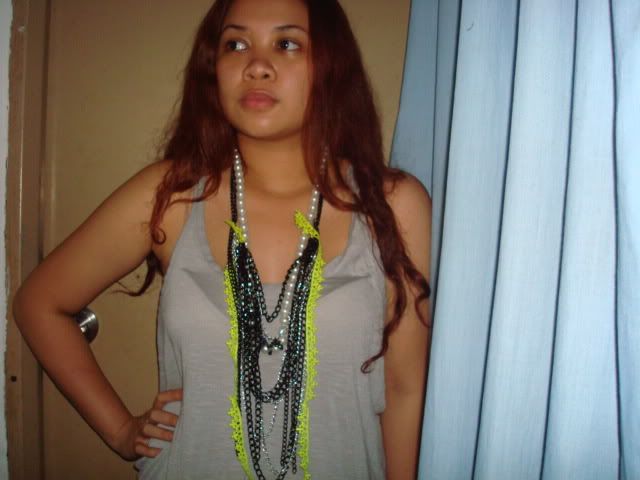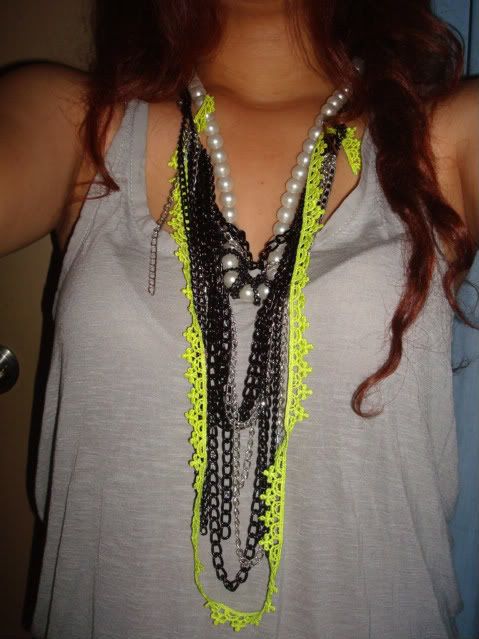 My Mix and Match DIY Necklaces.. I call them "The Pinned Collection". I don't know if they're actually 4 because they're kinda mix and match and some are parts of the chunkier necklace and some pieces can be worn on their own. Yes, I did it in 30 minutes because I only used safety pins to anchor and put the chains together. No scissors, pliers or hooks.. So fun, I felt so crafty last night!
And oh, remember the sneakpeek DIY necklace I posted before? I'm also done with it but I want to post it with decent outfit posts.. Not me looking silly with the selftimer in my cramped up apartment..=P
Thanks for all your greetings on my last post!!=)