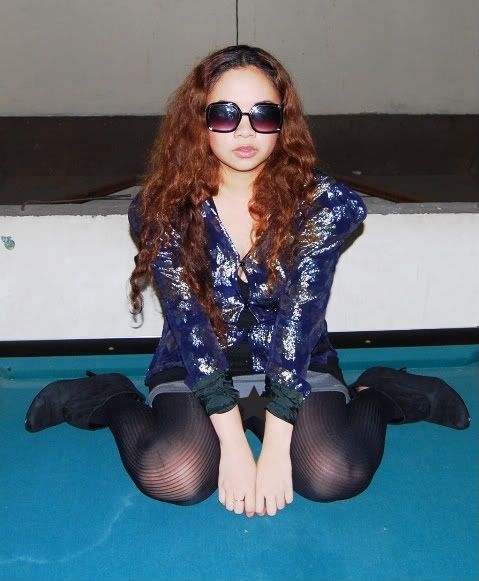 Ooops!! Good thing I knowhow to edit a little.. haha
(Thrifted Blazer;Topshop Tank; Bayo tights; Centropel suede ankle boots; Forever 21 sunglasses)

This blazer is inspired by Balmain (again). I LOOOVVEEE Balmain!! Bought this blazer last year in the Summer Capital/Thrifting capital of the Philippines --Baguio City for 50 pesos ($1). Yes for a dollar!! Initially this was a blouse but I had it reworked into a blazer.
Which look do you like more the one with the tights or bare legs? I personally like the one with tights because my legs look uugggss plus the tights adds drama to the outfit but the bare look is more suitable in Manila's tropical weather.
Styled and produced by: Me
Photographed by: Rosemarie our househelp (Yey for her!!)