I read somewhere that Hurricane Katrina dumped 1 inch of rain in 3 hrs & another 0.5 inch per hr over next 5 hrs while Typhoon Ondoy dumped average of 2.24 inches per hr for 1st 6 hrs.
There are still a lot of places here that have waters up to the roof of their houses..=( In other places, dead bodies are seen hanging from trees, riverside and streets..
Taken last Saturday at the back of our hospital/school.
The wall divides the river and the parking lot..
The wall collapsed.. Fortunately, nobody got hurt.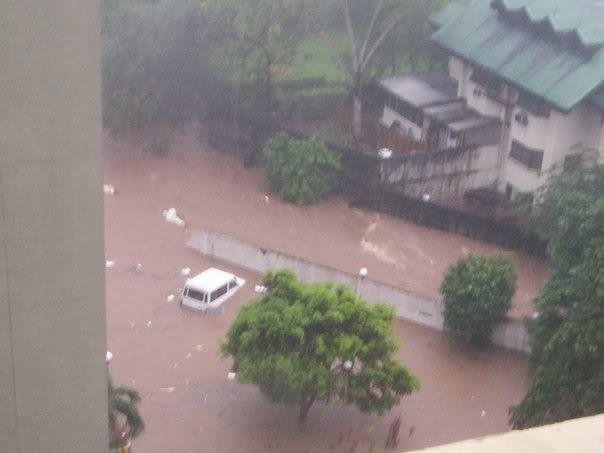 This is the parking lot which turned into a swimming pool. Good thing I was running late that day the slots at the back were full so parked my car in front. The front part didn't get too flooded.
Our library got flooded too!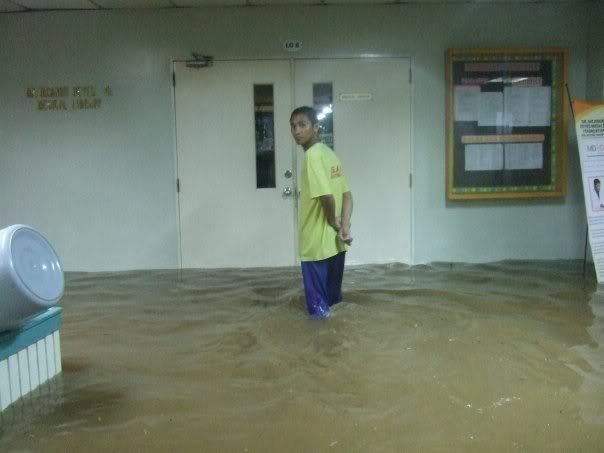 My friend Macoy after walking/swimming in the flood waters because his car was in the parking lot.. Look at his pants they're actually white..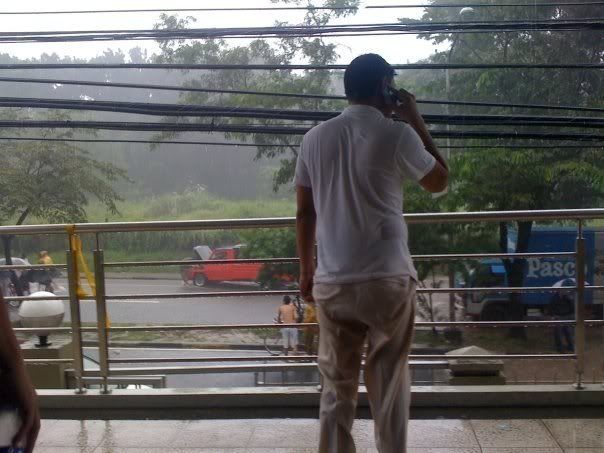 Taken from my sister's facebook.. This is the underpass going to Quiapo, Manila. The water must've been around 15-20 feet high!
D
onate to the Red Cross Rescue and Relief Operations. Send RED (space) (amount) to 2899 (Globe) and 4483 (SMART)

NDCC Emergency Numbers: 912-5668, 911-1406, 912-2665, 911-5061. Help hotlines: 734-2118, 734-2120.
MARIKINA RESCUE: 6462436 Boats now available. Pls contact Nor Domingo/ La Salle Greenhills 0920 907 290
Drop off areas:
Luca Store (Eastwood, Shangrila, Rockwell)
Victory Taguig
DLSU Dasmarinas Cavite
La Salle Greenhills
ABS-CBN Sagip Kapamilya is also accepting pledges and donations for relief goods but I don't have their number, please google them na lang..
They'll be needing:
1. Water
2. Canned food
3. Instant noodles
4. Diapers
5. toiletries
6. used clothes
7. Rice
8. Infant formula
9. Batteries
10. Flashlight
11. Bedsheet/blanket
12. Slippers
13. Medicine
14. Tetanus Toxoid Vaccine
15. PRAYERS
Good thing Filipinos are united and are helping one another. Even Gerald Anderson (a super super famous young celebrity) went out of his way and swam the flooded waters to help his neighbors.. I love you more now Gerald!! Ang bait bait mo naman..=) (You are so kind) sincerely wish you more success in your showbiz career because you really have a good heart..=)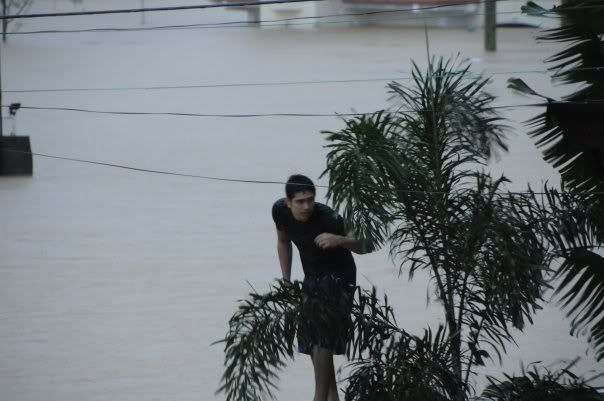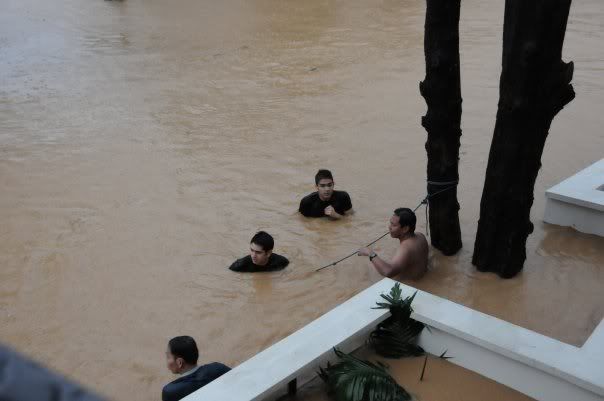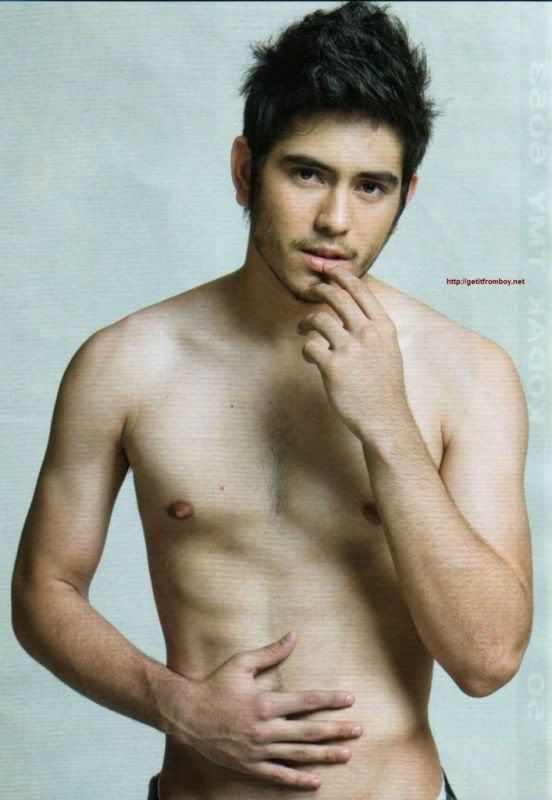 On the other end of the spectrum, there's this ONE FILIPINO named Jacqueline Bermejo living/working in Dubai who wrote this in her shoutout in facebook:

"BUTI NA LANG (GOOD THING) I'M HERE IN DUBAI! MAYBE THERE ARE SO MANY SINNERS BACK THERE.. SO YEAH DESERVING WHAT HAPPENED"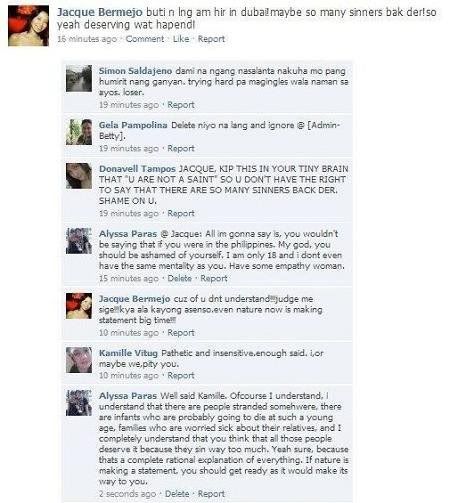 Jacqueline Bermejo you are one heartless bitch! I don't want to wish you ill because if I do then I'm just like you. But I really hope this won't happen to your family.. Bahala na si Lord sayo.. ANG KAPAL NG FEZ MO GRABE!! (You really have no shame). I feel sorry for your parents.. After people saw this shoutout they bombarded her Multiply account with angry comments and in 2 hours 6000 comments were made all angry and disgusted at her.. Instead of just thanking the Lord for blessing you, you come up with these crazy selfish shoutouts!
I kinda felt guilty because I realized -- OMG here I am worried about my car not getting submerged in the flood (it didn't) and my laptop not getting wet (only the charger got wet) when I turned on the TV other people are fighting dehydration and hypothermia on top of the roof of their houses and some lost their loved ones. I didn't realize that the floods were that bad in other areas. Yes, I can be materialistic at times but I learned to count my blessings.
I said a silent prayer of thanks because my family was safe back home and our house did not get flooded.. Let us pray for those who died and those who are still missing.
***I realized my pictures didn't quite capture the real situation. Instead, please check out
Leah's blog
for more pictures..***