It was raining non-stop last night so I got to wear a jacket again! My sister craved for some Vietnamese food so we ate our hearts out! Yummy yummy rolls..=)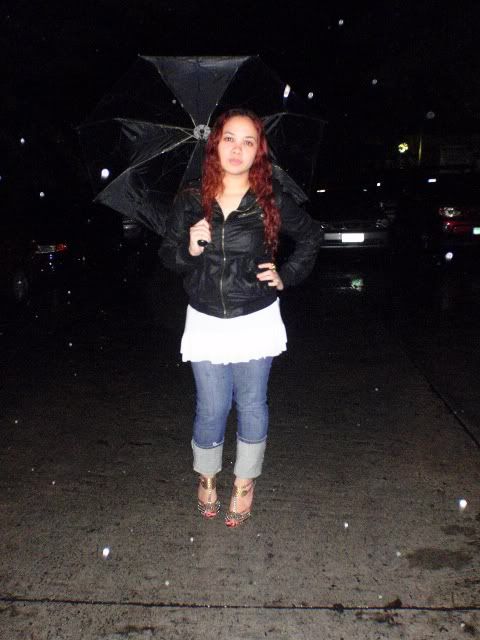 Men's jacket: Solo; white ruffled tank: thrifted; old jeans; Janilyn heels; Bag: Louis Vuitton



I call this my "I'm-a-Filipino-action-star-in-the-90's" jacket haha! It kinda looks like a biker jacket because of the details at the collar (not visible from my pics though).

I am recycling my old semi-flared jeans by cuffing it and my shoes are old too I re-discovered it in my closet and have a new found love for it! <3