When Spice Girls first came out when I was in sixth grade, I wanted to be Baby Spice. After a few years I switched to Posh spice and I so loooooove her until now.. Just from my choice of Spice Girl you would know that I am not a sporty person. I do not even know how to ride a bike or swim! But today I took up a new sport (actually it's my first sport!) -- BOXING!! I have been planning to try boxing a long time ago but my busy schedule at school did not permit me to do so but now that I'm on vacation I finally tried it and I LOVED IT!! That speed ball is addicting and frustrating at the same time haha..=)
If Baby Spice went boxing she would've picked those gloves too, right?

(Puma gym bag is a gift from BF's parents =) Everlast gloves from my Dad and wraps from Elorde gym)


After boxing, went to hear mass then had a short camwhore session with my sister at home..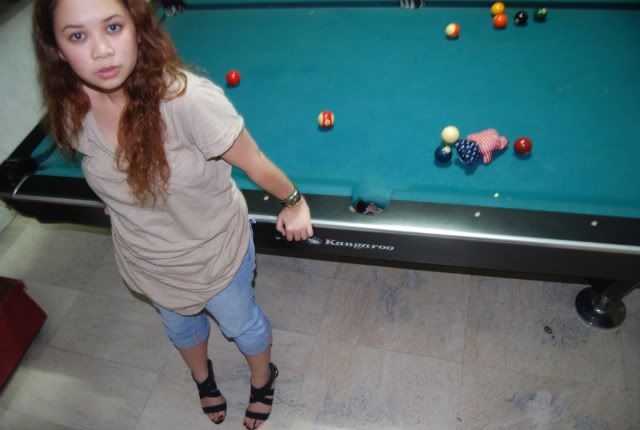 I have been wearing these burned out shirts from Forever 21 because they are very light and I seriously can't wear anything thicker because the summer heat is killing me! I can't even wear my beloved stacks of bangles because it will only add up to the stickiness... hmmmppphh..

I wish I was on some beach with this heat then it would've been perfect!


Yesterday was also burned out day: