Did you watch how Nonito Donaire box the life out of Martinez? Ok, I'm exaggerating but Martinez got hit HARD!! It was my first time to watch a live boxing match and I super enjoyed it.. Plus both Brian Villoria and Nonito Donaire won!! Yey! Times like these makes me more proud of being Filipino..=)
I'm so glad my dad borrowed my boxing gloves a few months ago (YES THE PINK ONE I posted earlier here!! haha) because he saw Donaire at the boxing gym and yey for me I have a signed Donaire gloves..
(Bayo vest, Forever 21 tank, bayo pants, Crossings heels, Louis Vuitton bag)
Earlier that day I wanted to wear something sporty.. Not hardcore sporty but just some sporty inspired outfit but I didn't manage to find anything in my closet so I settled with a jersey tank and a colorful vest with Red and Blue.. I have always associated Red and blue with boxing because those are the most common color of shorts and gloves I see.. =)

After the match, my whole family went to eat at a Japanese Restaurant named Sachi located around Araneta Coliseum.. If you're from Manila try it they have the BEST SALMON SASHIMI!!! Then my siblings and I went to Cubao X (formerly known as Marikina Shoe Expo).. Cubao X is an old street with thrift stores, Italian restaurant, shoe store, art gallery, dance studio, sari-sari store (smally grocery store) etc..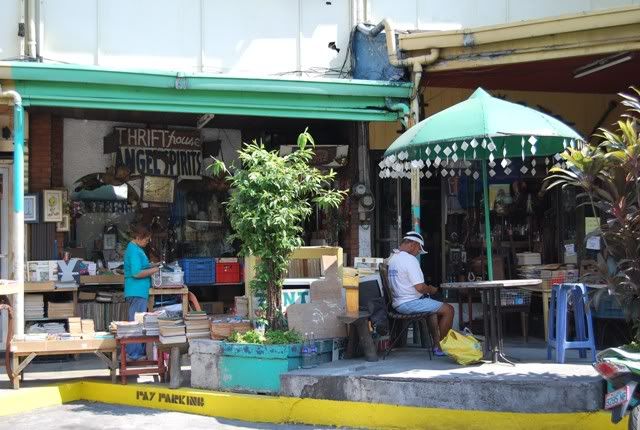 I will do a post about Cubao X tomorrow because that place is like a chaotic treasure chest, so much to discover. I am not kidding.. I will post lots of pics tomorrow plus our random shopping loot..