But I did not..=P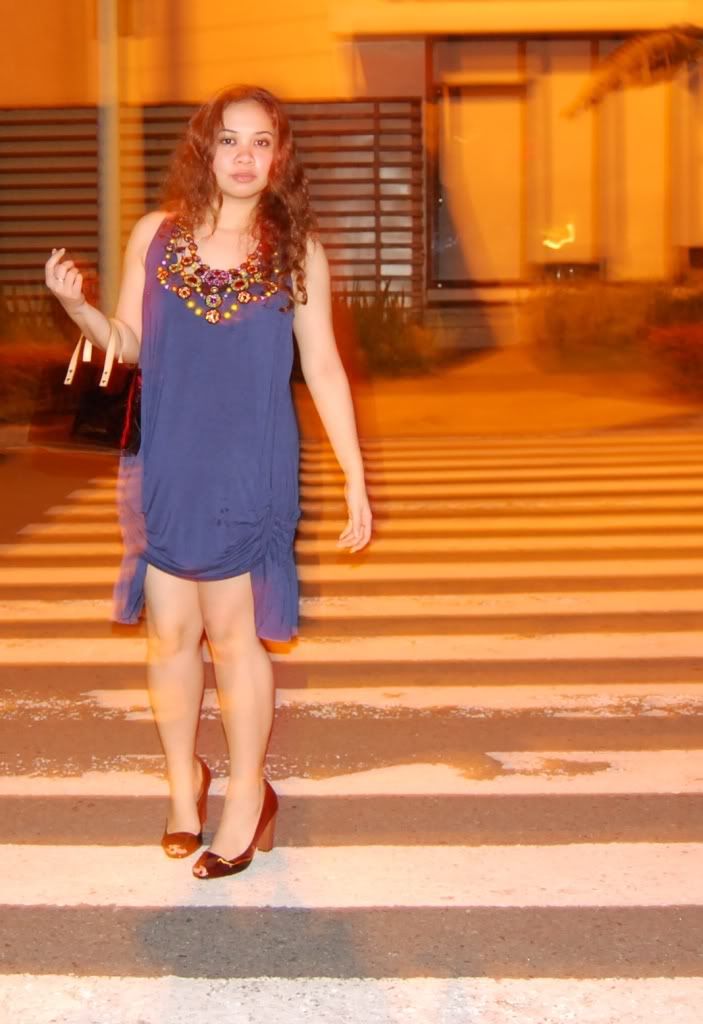 (Dress: People are People; Necklace: Madhuri Hemandas; Shoes: Celine; Bag: Louis Vuitton)
My necklace is from Madhuri Hemandas (she is an Indian designer based here in Manila). How I wish I could design and do beadworks as intricate as this. I first saw this necklace last year in an editorial in a local magazine it was made to order so I texted her immediately and after about a month it's mine!!=) I love how it looks rich, dramatic and unique since it's made to order! It truly amps up my blue dress which I bought from People are People during one of the sale season for only 500 pesos ($10).. I can't believe that a 500 peso dress can have this complex detail..The dress is so versatile because it has ruching at the bottom which you can morph into different looks..

The shoes are from a local stored called Celine which I got on sale for 700 pesos ($14)
Yeah yeah I'm such a sucker for items on sale.. Hehe..
I am loving the pseudo-wooden heel!!
Very YSL!=)


COMPARE THE HEM
Notice that the hem looks different right? You would almost think that it's a different dress..
Talkin' about versatility!
Wore this last year when we watched the gig of my med school friends..

By the way. today is my sister's graduation. We didn't attend the ceremonies because they only allotted each student 2 tickets and those are for my parents. So we just ate at a Spanish restaurant afterwards.. The food was great and they had singers singing in Spanish but sounds very much like a Filipino kundiman (old Filipino love songs)!