Simple things that make me happy:
*this was taken two weeks ago when the sister and I went to the mall..


1. spending time with my sister and eating cheap but delicious desserts:
Less than 100 peso desserts from the food court.
I forgot the name of the store but they sell super delicious desserts all for less than 100 pesos (less than $2)
Currently loving KFC crushers -- love this strawberry yogurt drink that has undissolved milk tidbits.. Super yummy and it's only 75 pesos! (less than $2)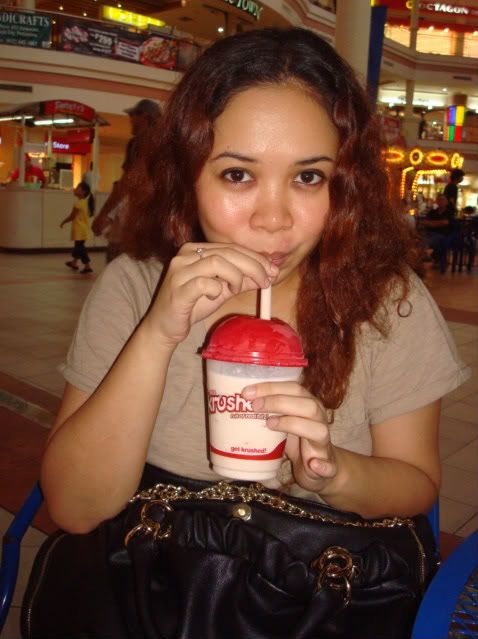 2. window shopping.. I am crushing on this blazer from Mango... love how they mixed the classic look of tweed with a biker jacket silhouette..
3. rediscovering hidden treasures in my closet.
I was kinda sad to learn that the Topshop store in Alabang has closed already.. I really hope that they are just relocating to a bigger space.. Will check it out again this weekend.. I do not shop there weekly (Topshop isn't really the cheapest place to shop at) but I love the eye candy and inspirations it gives me just going into that tiny store..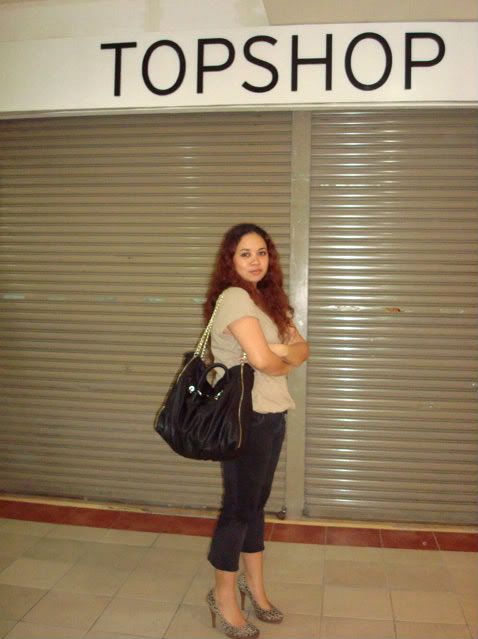 Love this outfit.. It's bordering on boring but me likes it..
Forever 21 shirt; Bayo pants; Janilyn leopard pumps; Zara bag


Thank you for all your lovely and concerned comments about my Typhoon post.. Hopefully everything will turn out better for the other Filipinos who weren't as lucky.. I didn't post last week because I was feeling kinda guilty over the situation. I also felt that last week was not the time to talk about fashion and latest finds as there were more important matters to spend time and energy on. Relief operations are still ongoing so if you want to help you can still do so..=)
PS. I will resume the WHITE TANK DIY SERIES this week. So please check back if you can..=)