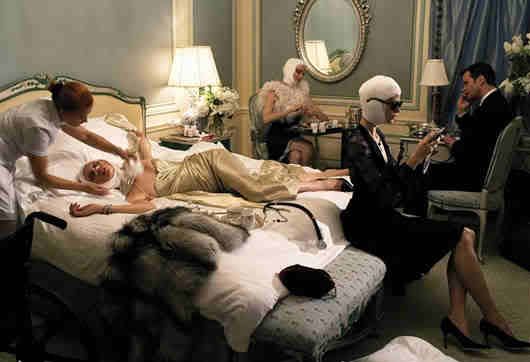 In the perfect world, patients would look this painfully chic but in my real world the usual scene in the Emergency Room are motorcycle accident with their messed up faces, stabwounds and gunshots. I'm actually expecting a lot of gunshot/stabwounds tonight because today is a national holiday in the Philippines.
So no work + drunk men = not a good picture..=P

Here's a sneak peek from our interns' outing, will post more of my outfit pics tom as I haven't gotten pictures from my facebook friends yet..=) I'm not wearing an orange shirt by choice, this is actually our team shirt that I've come to love.

To say that it was super fun is an understatement..