Skirt worn as a dress: SM dept store; Necklace: Robinson's dept store; Platforms: Possibility at the Ramp; Sunglasses: People are people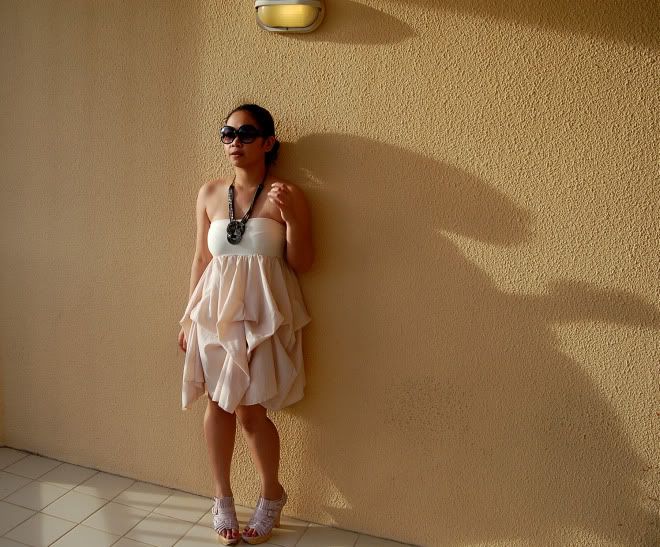 Other Guam pics I found in the other camera..=)

Remember my magic skirt post? Well this is her twin sister.. I wore the skirt as a dress this time.. I got it from the unbelievable SM department store again hehe..=P
The knotted necklace is another great find, this time it's from Robinson's department store for 150 pesos! ($3).. I love how these dept stores are stepping up their fashion game! Good job. *clap clap*


I'm having picnik fever as evidenced by the heavy editing in my scenery shots haha..

Editing pictures on picnik relaxes me so much. You must try it, so addicting and fun!

I wish I have more outfit pics with natural sunlight. Must find a location in the house soon.

And oh, I love my new platforms! The brother and I walked a distance of around $30 worth of cabfare and I was still alive and camwhoring haha..=) Pinched a little but considering the distance, I am thoroughly impressed..

The results of my last mini poll is:
Team Carine + Julia = 16 votes
Team Anna + Bee = 2 votes
Both = 1 vote
Team Carolina Hererra = 1 vote
(Ok it's not in the choices but yeah Carolina H is fab too!)
So yey!
=)
Manila readers, hope you're enjoying our sudden holiday today..=)