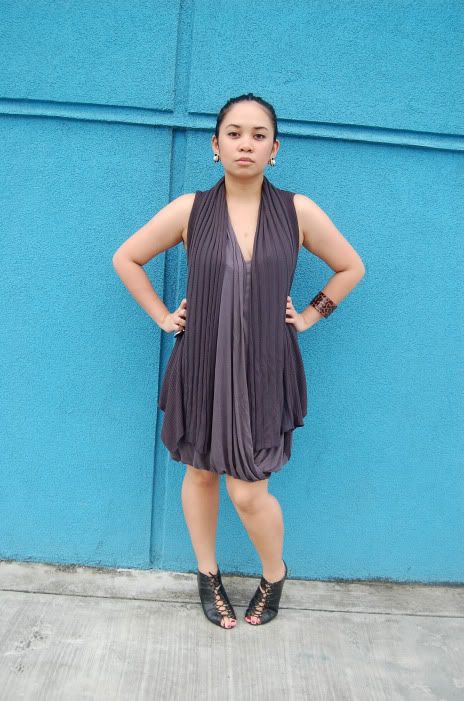 Dress and cardigan: Landmark; Leopard cuff: Cubao X; Shoes: Renegade Folk; Bag: Mango; Earrings: borrowed from my mother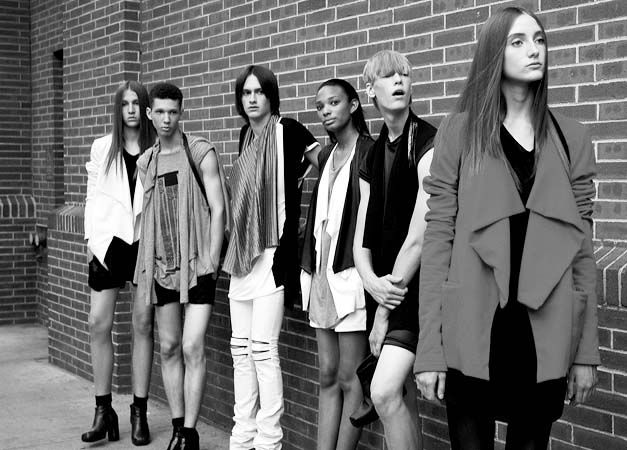 Photos top to bottom: mykromag, stylefrizz; livejournal; wordpress
Current inspirations: Rad Hourani and 2NE1 hair.=)
We are having K-Pop fever in the house.. The siblings and I are always playing "I don't care" and "Fire" by 2NE1.. Haha, talking about last song syndrome!
Fact about my hair: I can tie my hair using my own hair.. And since my roots are needing a retouch badly, I've been wearing it in a bun lately..
Can you believe that the clothes I'm wearing are from Landmark? Yes they have drape-y goodness at Landmark! And the bag is from the boyf. He struck me a sweet deal: I treat him dinner, he buys me the Mango bag I want.. How I can I refuse? haha..=)
And oh, I'm on twitter.. Just wanted to see what the fuss is about and because I'm chismosa like dut..(I love gossip haha) Really happy that I did because of all the blow-by-blow tweets about NY fashion week..
Follow me on twitter! or be-friend me on Chictopia.=)