Every week I'll be doing a DIY project (or should I say

TIY - Tweak it yourself

) using the good ol' classic white tank. I'll only try to do designs that are simple, easy to finish (30 minutes maximum) and those that require minimal sewing or none at all..=)

Materials: white tank, applique-y fabric or any fabric with texture, safety pin or needles.
Total DIY time: 15 minutes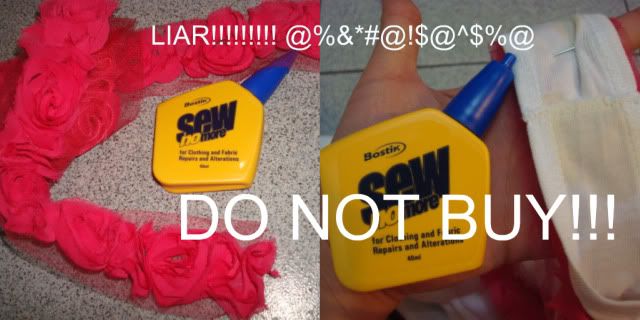 I saw this fabric glue in the mall and got so giddy because it promised to glue fabrics together, yes, even leather! No sewing for me yay! But to my disappointment, the glue was so watery and is not sticky at all.. It just left a yellow stain on the cotton, uuugghhh such a waste of my 160 pesos ($4)!
So I went back to my most trusted SAFETY PINS!! Cheap (

piso lang isa

/$1 for 50 pieces) and it did the job very well. I just aligned the flower fabric on each side then pinned it on the tank..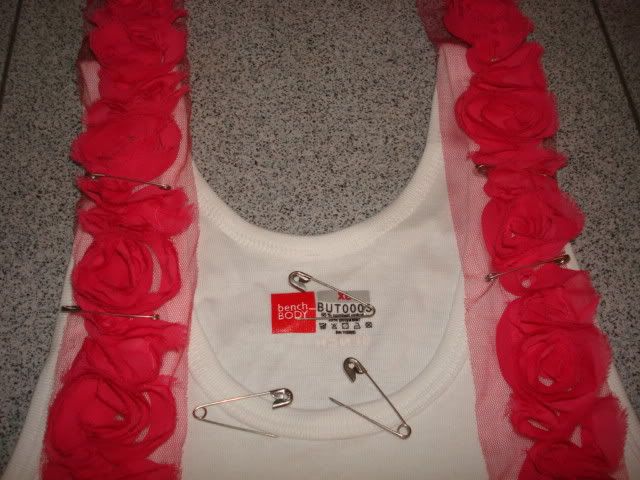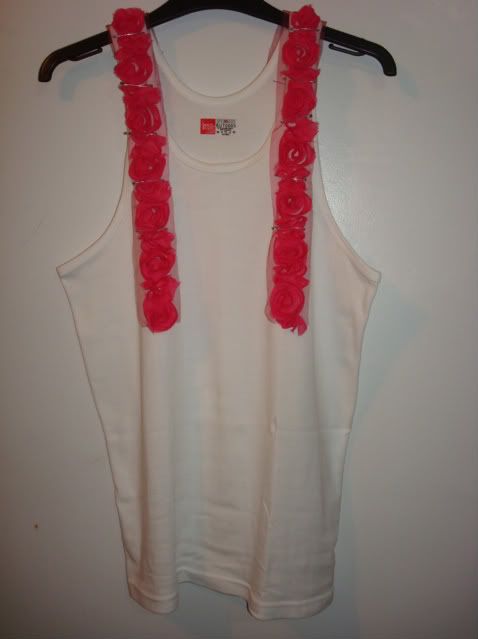 VOILA!!!
Love the fact that it looks like a suspender -- a very girly suspender!
Tell me what you think, ok?=)
I bought men's sando (undergarment) from Bench which only costs 139.75 (less than $4)!=)
The roses applique fabric is from Carolina's. Skirt from SM department store.
Chanel earrings.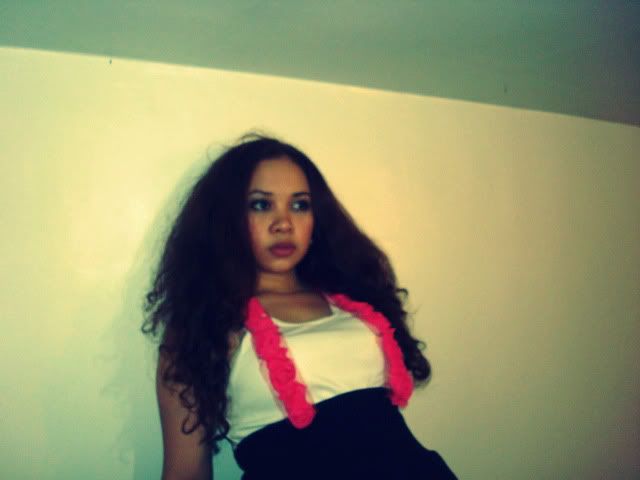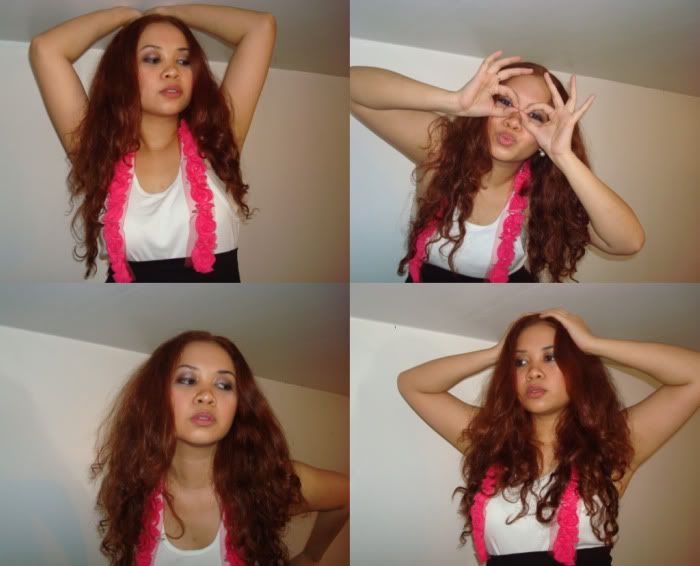 I decided to put on make-up today since I don't often wear make-up in the hospital (only cheekstain and occasional eyeliner).
These are the products I used today.Quite a lot but it didn't show haha..
I'm in my apartment during the weekdays so I don't have anyone to take pictures of me. It was hard finding a spot to take pictures in my apartment as I don't know where to position the camera, it's either too low or too high.. In the end, I found my spot: I stood on top of the table and put my camera on top of the my closet nearby. With the help of my medbooks as the makeshift tripod..=P

SUCCESS!!!
haha but only halfbody shots..
WATCH OUT FOR A NEW WHITE TANK DIY NEXT WEEK!
PS. ICU rotation is over!=) current rotation is pretty relaxed compared to the ICU..=)