Tomorrow is a non-working holiday here in the Philippines since tomorrow will be the burial of Former President Cory Aquino. I don't have plans of going out because I'm pretty sure traffic will be crazy, instead I made a list of "home activities" for tomorrow.
1. Watch the funeral ceremonies/parade on TV. I was super young when Ninoy Aquino died (her husband) but my dad said that it was the most attended funeral in the history of the Philippines. 2 million Filipinos attended the funeral march. Now that I'm old enough to watch and to remember I will not miss it for sure.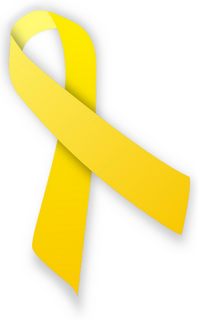 2.
Be a stay-at-home-mom for 1 day to my not so little Stella.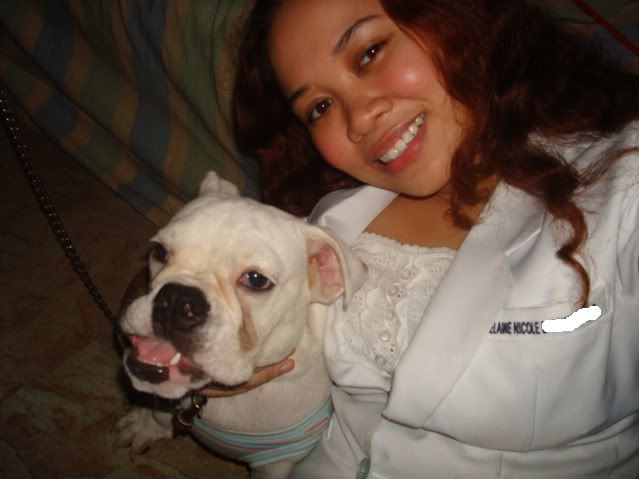 She is in her "teething" phase right now, I bought her chew toys/food but she keeps on munching on everything -- even my hair! I bought her 4 dresses today but sadly some of them were a bit small for her.
She has grown a lot already!
My cousins describe her as a cross between a

polar bear and a pig

haha. So cute!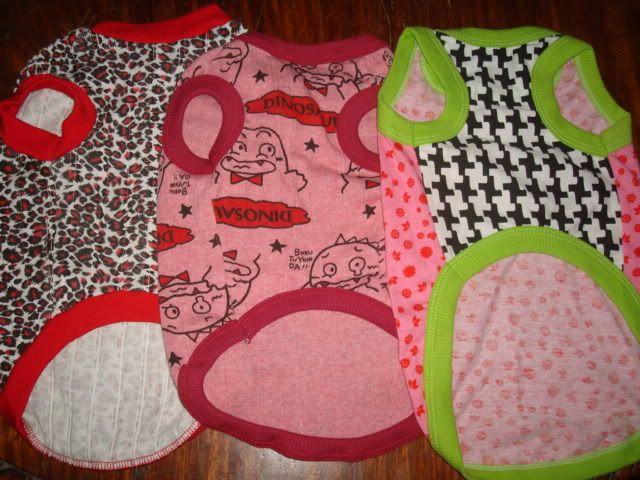 I love animal prints! And the checkered one reminds me so much of Gwen Stefani!
The checks look so cool.
I also bought her a new "dining set".
She is wearing a dress with a ballerina print.
Love the skirt detail of the dress because it is not purely printed.
The gray and white fabrics were sewn over the print, i likey.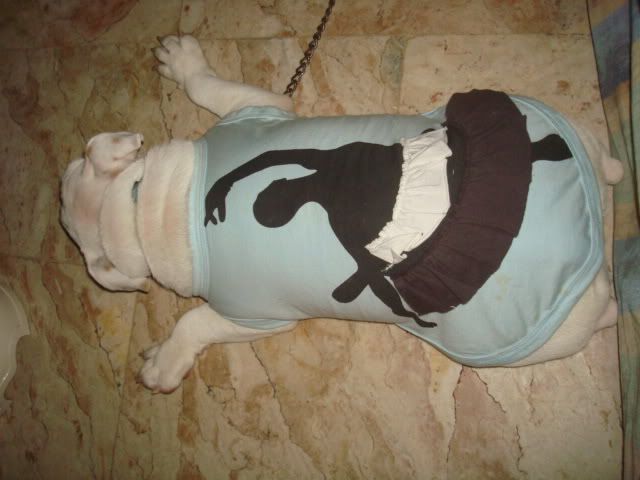 I'll try to bring her somewhere "grass-y" because the 1st and last time she experienced playing in the grass was the day we bought her and brought her home. Hope to squeeze in a little oufit post too.

3
. Swim in my vintage Vogue, Harper's Bazaar and Elle magazines

circa 1990-1993.

YES the golden years of the SUPERMODELS!! These are my aunt's but they are mine now! woot woot. She gave them to me last week and I fought the urge to read them immediately because I still had my Physiology exam last Saturday.

When I was around 9 or 10 years old I clearly remember reading these 2 magazines in her living room.. The only models I knew that time were Cindy Crawford, Claudia Schiffer, Naomi Campbell and Nikki Taylor.
And now 14 years later I will be reading and devouring it again!!

US Vogue: March 1991; May 1992
I don't have clear recollections about the others but I feel like I have unearthed a treasure chest, seriously. You know the feeling when you have your last box of your favorite chocolates and you want to eat everything at once because it's super yummy but at the same time you try not to finish it because you want to prolong the wonderful taste?
That's how I feel about these magazines.. <3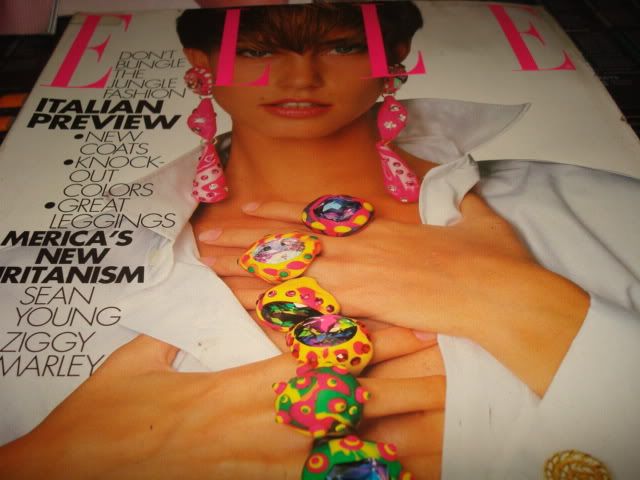 US Elle: August 1990
Gimme those rings!!

I'll try to share some of the stunning editorials if I have time and after I get reacquainted with our
scanner at home which I have never used.

Speaking of magazines, here are the August issue of 2 of the leading fashion magazines in the Philippines.
To those living in Manila: Which cover do you like more and why?
Thoughts?
All my celebrity crushes are from channel 2 and not a single one from GMA haha..
I heart Zanjoe, Derek, John Lloyd, Jon, Jake and Gerald.