Yesterday, the health center where I'm currently rotating sent me to an "Operation:

Tule

" (Tule = circumcision)
Wikipedia describes it as the removal of some or all of theforeskin (prepuce) from the penis
..
Yes, we performed circumcision on little boys and not-so-little boys(?!?!) yesterday.
It was fun I was able to finish 6 but it was SOOOO TIRING! The procedure itself is easy and fast (15-20 min and you're done) but the place where it was held was so hot.. No aircon, we were sharing electric fans and the windows were slightly closed because all the other kids were peeping inside so the heat practically drained the life out of me!
It was tiring but super fun and those kids are hilarious.. Special mention to the gay kiddies haha when a gay kid comes out after the circumcision, the crowd waiting outside claps and shouts

"Yehey dalaga na siya!!"

(Yey, you're a LADY now!!)
My friend and I went to the mall to watch a movie that night and I almost cancelled because I was too tired.. Good thing I didn't because I came home with these lovelies!! Talkin' bout some retail therapy..=)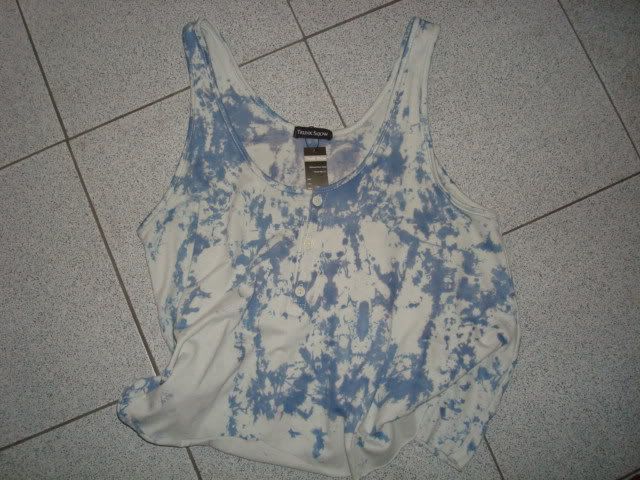 Love the tank very DIY-chic haha!! Plus it reminds me of those bleached Balmain pants so yey! No outfit post because I'm here in my apartment and I didn't even bring decent looking jeans.. Outfit post when I get home..=)
P.S. Does anyone know how to fix the post's time and date? My posts are 1 day late haha.. It's already Thursday here but my post says Wednesday..